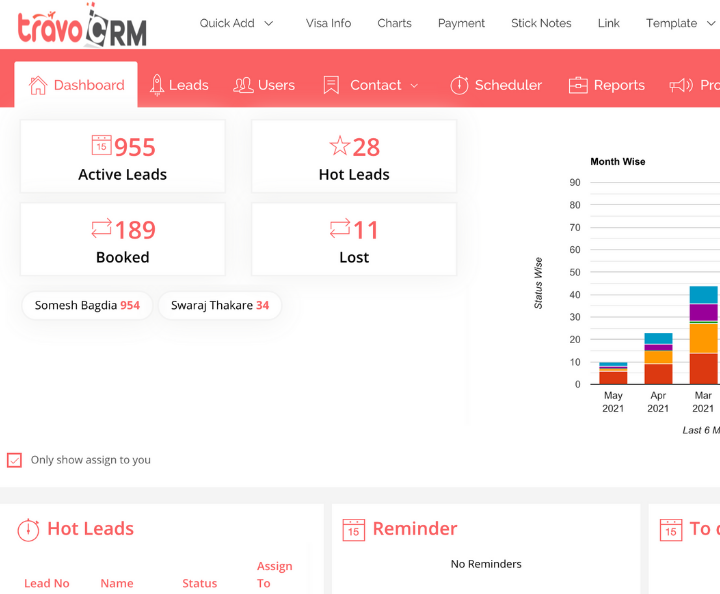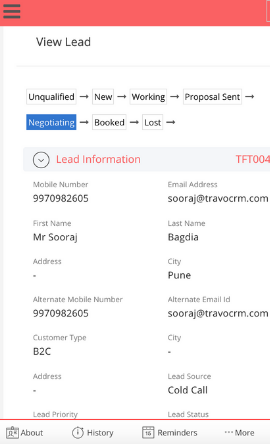 What's good in TravoCRM?
TravoCRM is an intuitive tool that helps you to track and manage all your customer information in one place. With TravoCRM, they will have a simple and easy way to close deals faster.
Our user-friendly interface and fluid design ensure that the users have easy access to the elements on their dashboard. Navigating is a breeze and communicates to the user with their action being acknowledged with every click.
Schedule a Demo What more can be done with TravoCRM?
TravoCRM is a unique solution for managing your sales and marketing activities, which allows you to focus on the most important things and helps you build relationships with your customers.
Itineraries and quotations
Hotel, Transport, Flight Voucher creations
Invoices and receipts
Visa and traveller profile
Plenty of reports
Schedule a Demo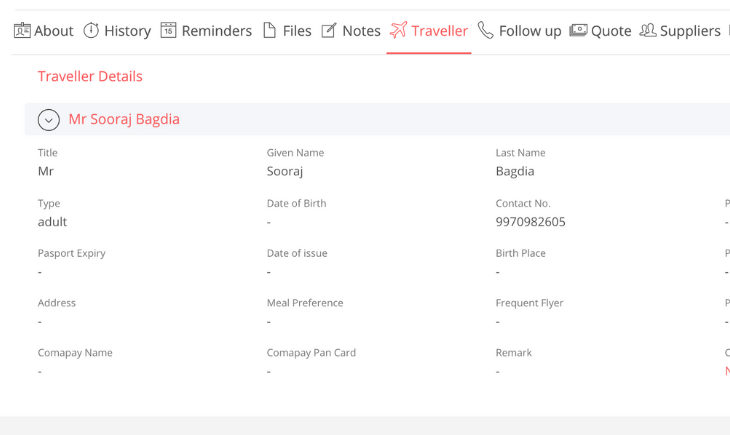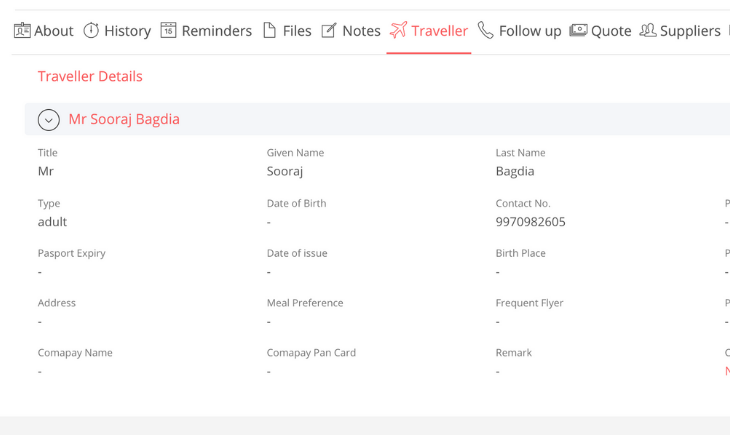 Looks Interesting ?
Schedule a demo with us to know more
Features
TravoCRM builds a long-term, successful relationship with any client by delivering superior service and managing customer data. With TravoCRM, you can:
Request A Callback
TravoCRM is an affordable, easy-to-use tool that will be of great help to anyone who has to deal with travel-related tasks.
Schedule a Demo